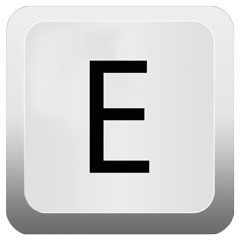 HAROLD EASTMAN WRITES ABOUT RESEARCH
Motivation, methods and potential.
Explained with clarity, insight and a light touch.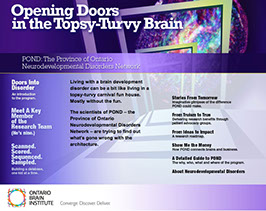 UNDERSTANDING
A CEREBRAL CARNIVAL HOUSE
This web profile introduces the OBI's province-wide research initiative focused on neurodevelopmental disorders like autism.
The feature employs a variety of genres, including speculative fiction, photo stories, Q&As, graphic-driven features and interviews.
To read the feature on-line, click on the image above. When the site opens, look for a coloured
badge like this
and click on it
to launch the
feature.

The OBI is also co-ordinating
research on two other brain disorders:
cerebral palsy and epilepsy.
To explore the web features for these initiatives, click on either of the images at right and follow the
same steps as above.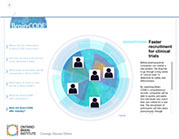 I also wrote text and worked with design firm Skylight Communications to develop an interactive feature on OBI's powerful
brain data bank:
BRAIN-Code.
Click on the image at the right to see the result.
All web design for the project was by
Skylight Communication